Black history is important because Black history is American history. In the Tri-City Area, we live in a multicultural community where people of all backgrounds live, work and thrive. As we all learn from each other, we must continue to tell the story of Black Americans—from their trials and tribulations to their accomplishments as a people—so that our families and our community can truly live in harmony.
Our Founder
Jean P. Ficklin is a highly distinguished member of the Tri-City Area. She set the stage for future instructors of color by being the first African American instructor in the Newark Unified School District. She spent 33 years educating and inspiring our youth as a teacher before retiring in 1987. Since her retirement, Ficklin has remained an active member in the community.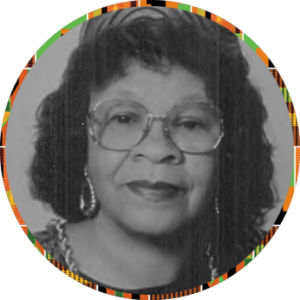 Watch our 2020 virtual scholarship program
Want to support our organization?
Make a Donation Today
Since 1974, we have awarded more than $190,000 to nearly 150 students from the Tri-City area and Hayward so that they could pursue higher education. Our scholarship recipients have obtained degrees from universities throughout the country, and many have gone on to become radiologists, professors, principals, teachers, computer scientists, military officers, journalists and physical therapists, as well as scores of parents who continue to pass on strong family values. If you believe in our youth and the advancement of African Americans in our community, please make a donation so that we can continue to help our families and community thrive. Your gift is tax-deductible.