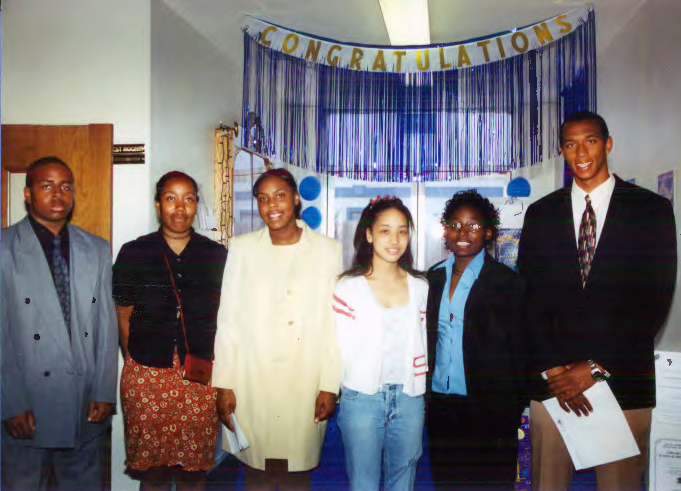 The Afro-American Cultural and Historical Society, Tri-City Area and Hayward has been serving the needs of the African American community since we were established in 1974. In addition to providing cultural enrichment and community support to citizens within the Fremont, Newark, Union City and Hayward area, our main focus has been to offer financial support through scholarship awards to high school students of African and African American decent.
The award ranges from $500 to $1,000 and will be disbursed prior to the beginning of the fall semester. The scholarship is not intended to pay a student's entire tuition, but to help lessen the student's financial burden.
We look forward to receiving those applications from students who aspire to challenge their minds at an institution of higher learning. You can download the scholarship application by clicking the "Apply Now" button below.
Eligibility:
The following requirements MUST be met. Proofread your application and essays to ensure correctness and completeness. Once you have completed each requirement, place an X to the left of each item. You will lose points if each required item is not included in your application packet.
Type no more than a paragraph: "On your goals for the future."
On a separate sheet of paper, type at least a page and a half (double spaced) on one (1) of the following topics:

What have you learned from Black History and Culture that has inspired you to attend college?
How would you advise students to get the most out of their high school years?
How has African American participation in our military improved over the years/decades?

Attach three (3) letters of reference:

two (2) from your local high school counselors or teachers, and
one (1) from another adult who knows you well (not a parent or relative.)

Have your high school counselor submit an official copy of your transcript, or it can be mailed separately, to the AACHS (if necessary). NOTE: GPA – 2.5 or above
Include a wallet size senior graduation color photo of yourself.
If you have an acceptance letter from a (community) college, trade school or university, please submit a copy with your application packet.
Deadline:
All completed application materials must be mailed to AACHS, C/O Bonnie Duplessis, P.O. Box 743, Fremont, CA 94537 no later than Monday, April 30, 2018. Questions? Contact Bonnie Duplessis at (510) 796-0230 or bduplessis@aol.com
Selection Process:
Scholarship recipients will be selected based on the following criteria:
Neat and complete application packet

Financial need

Academic achievement and extra curriculum involvement

Content and quality of written responses
Program Details
OPEN DATE:
2/10/18 12:00 AM PST
CLOSE DATE:
4/30/18 11:59 PM PST
PROGRAM TYPE:
Scholarship
Eligibility Requirements
MINIMUM GPA
2.5
ETHNICITIES
African American/Black
RESIDENCY STATUS
U.S. Citizen living in Union City, Newark, Fremont or Hayward
ACADEMIC CLASSIFICATION
High School Senior